The Pain of Saying Goodbye
The Pain of Saying Goodbye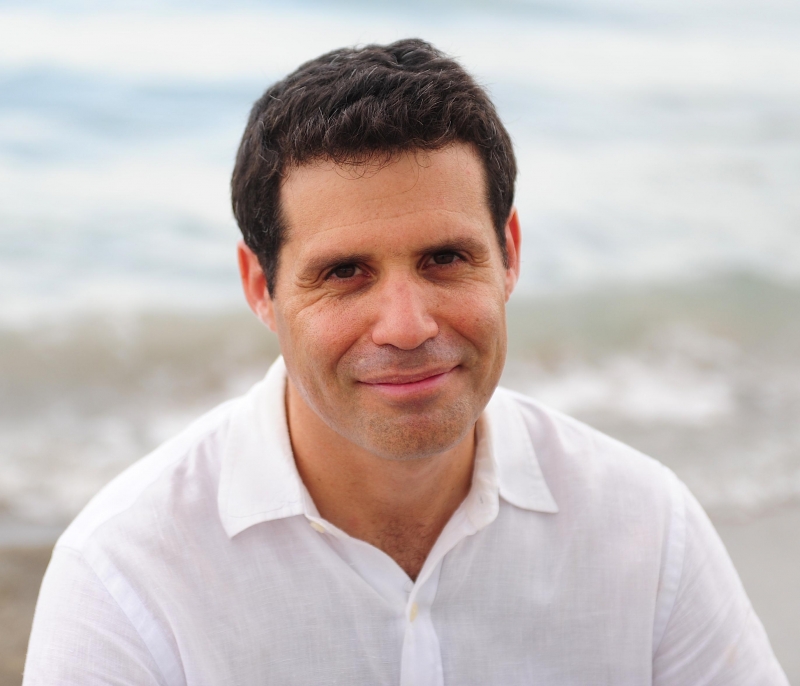 While most difficult things in life get easier with time and repeated occurrences, there are some exceptions. On August 20, 1997 (which happens to be my parents' wedding anniversary) I got on a plane from Tel Aviv to New York. I had traveled quite a lot up to that point in my life, but it was the first time that I bought a one-way ticket: we came to the U.S. not for a vacation but to study and we had no idea how long we were going to stay. In the hours before the flight I worked exceptionally hard to conceal my enormous pain, mainly by making fun (in a loving way) of my mother's tears, but I didn't do it well.
Since then, in the past eighteen years, the whole family crossed the Atlantic Ocean dozens of times to be with each other, but the pain of saying goodbye has not ebbed, only grew stronger. One reason is that the older generation is getting neither younger nor healthier and there is always the fear (no matter how hard we deny it) that it might be the last time we see them. The other reason is that when we left Israel it was just the two of us, and now we are five. Seeing our children's pain when they say goodbye to their grandparents, aunts, uncles and the ever-growing number of cousins, multiplies our own ache.
Earlier this year Gali and I decided that this summer we would not take a vacation that involves airports. But when we received an unexpected invitation to Gali's cousin's wedding in Portugal we knew we had to go. There were many reasons to avoid the trip, including missing the last days of summer break as well as the first day of school, but at the same time, the opportunity to be with family members we seldom see, won. Gali's family is very small but astonishingly, those who attended the wedding came from five countries: Portugal, Israel, USA, Brazil and Angola. The wedding took place in a small village outside of Lisbon where we spent a wonderful weekend together. But at one point when I had a rare opportunity to check my email I came across a message from the airline company reminding us to check in for our flight back to Miami. At that moment, the delightful mood we had throughout the weekend turned 180 degrees. The joy of being together with those we love, but hardly ever see, was replaced with the too familiar sadness of saying goodbye and not knowing when (or even if) we will be together again. I am very grateful for having the life I have and live where I do, but in moments like that I miss the time in which everyone whom I cared for lived within 200 yards from my home.
The pain of saying goodbye is unavoidable, but it also taught us to try our best not to pass up an opportunity, despite cost, time and other inconveniences, to be with our loved ones, for happy occasions as well as sad ones. More than once it was hard to overcome the temptation to sneak out unnoticeably without saying goodbye, but we knew that we would end up feeling worse. And we have learned to try to avoid saying goodbye at the airport. Especially for our children, we wanted them to associate going to the airports with vacations and adventures and not with leaving loved ones behind.
Most of us will not be lucky enough to celebrate the upcoming High Holy Days with our entire family and best friends. But we should all follow the tradition of calling (writing, skyping) all of them to wish Shanah Tovah and tell them how important they are to us.
My family and I are grateful to all of you for being our extended family. We wish you Shanah Tovah, filled with health, peace, family and good friends.
Rabbi Alon Levkovitz
Wed, December 2 2020
16 Kislev 5781
Wed, December 2 2020 16 Kislev 5781